GREEN CLEANING. UNMATCHED CUSTOMER CARE.
Eco-friendly home and office cleaning services in Queens, BK, Manhattan & Nassau Co.
HOW CHECKLIST MAIDS WORKS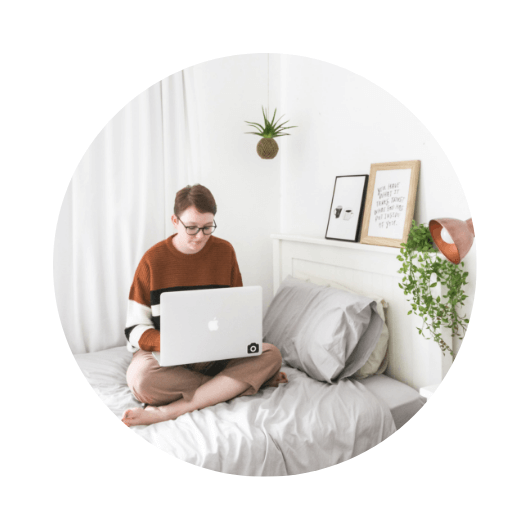 BOOK ONLINE
Select the date and time you'd like your professional home cleaner to show up.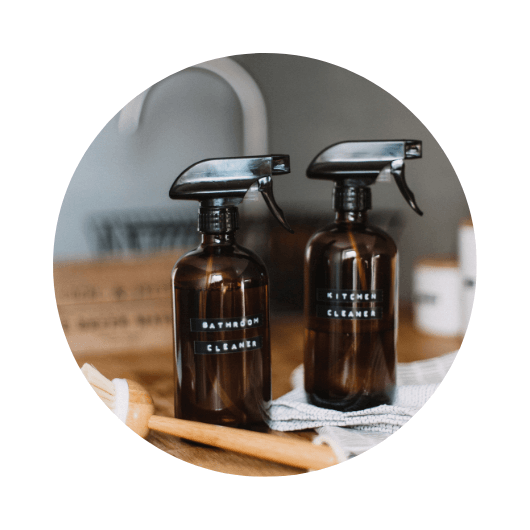 WE'LL CLEAN
Your thoughtfully matched cleaner comes over and cleans your home.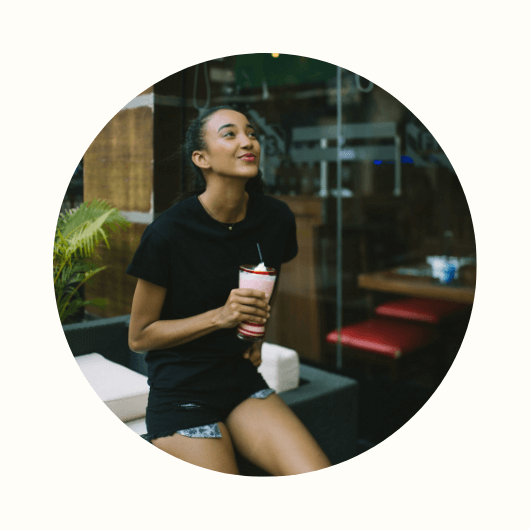 TAKE YOUR TIME BACK
Sit back and relax. Enjoy your sparkling home!
OUR CLEANING SERVICES
Inviting strangers into your home can be... weird. Letting them actually clean your home, your most intimate areas is definitely personal. We get it and our Checklist Maids' cleaners are carefully vetted by us so we choose the right person to care for your home. We let you know which cleaner we've assigned to you BEFORE your scheduled cleaning and we notify you when they've arrived. We are licensed and insured so you can book your cleaning with comfort. We purposely use green, eco-friendly products so that we don't just clean your home, we help make it healthier and fresher, without all toxic junk found in cleaning products you typically find in the grocery. We green clean for your health, and ours.
We check cleaning off your todo list, so you can enjoy more free time to do the things you actually enjoy. Our services include:

STANDARD CLEANING

DEEP CLEANING

MOVE IN/OUT CLEANING

POST-RENOVATION CLEANING

OFFICE CLEANING
THE HIGHEST STANDARDS. THE HAPPIEST CUSTOMERS.
Communicating with Christine was super easy. She is very friendly and quick to answer all questions. Denise did a great job on my apartment! Looking forward to many more cleanings with Checklist Maids!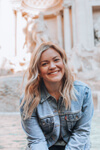 Michelle I.
Customer, Thumbtack, Manhattan
Christine responded quickly to my initial request for information. I was impressed with her philosophy for cleaning and response to my particular cleaning needs due to an upcoming sensitive medical procedure. Precious did a great job. She was thorough and pleasant. I never thought I would ever see my stove and refrigerator look as spotless as they did when she was done!

Judy M.
Customer, Facebook, Queens
If you are anything like me, you never need a cleaning service until you are knee-deep in a chaotic house realizing you CANNOT DO THIS!! I checked every Groupon and multiple services the morning of and could not find ANY company doing same day service! Enter CHECKLIST MAIDS! the representative was SOO helpful and was able to accommodate the time I needed. Now lets get into my cleaning technician ANGEL! He was amazing! He cleaned surfaces I didn't even know was dirty! I was in the middle of reorganizing my house and he was so accommodating and even helped me organize. He stayed beyond the allotted time because he really wanted to finish the entire house for me. Then a representative called after my service to go over everything that was supposed to be done and my satisfaction! NOW THAT'S SERVICE! ANGEL IS AWESOME, CHECKLIST MAIDS IS MAGNIFICENT!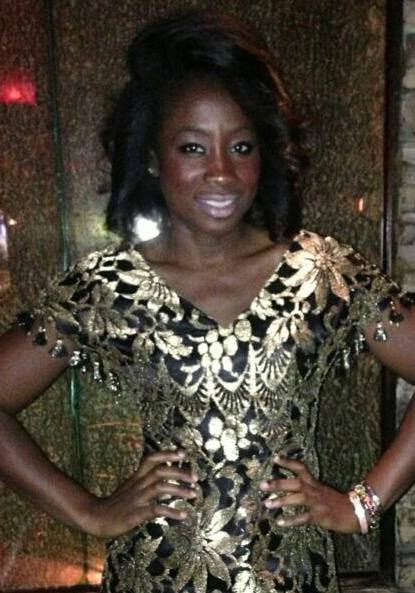 Harriette T.
Customer, Google, Crown Heights
Super friendly and easy to set an appointment with the owner herself, the staff both punctual and respectful.. they go above and beyond to ensure you see that they value the work they are there to do spotless cleaning !! Attention to detail and no rush job. Highly recommended to anyone looking to have homes our business cleaned superb work.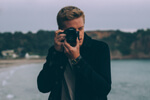 Travis D.
Customer, Thumbtack, Valley Stream, Long Island
I used Checklist Maids and they did an amazing job. They cleaned my 2-bedroom small apartment in Brooklyn and they did an excellent job. Definitely will use them again. They are affordable, my two bedroom-one time cleaning is a great deal... I love paying anything for an earned service.
Thank you so much Checklist Maids.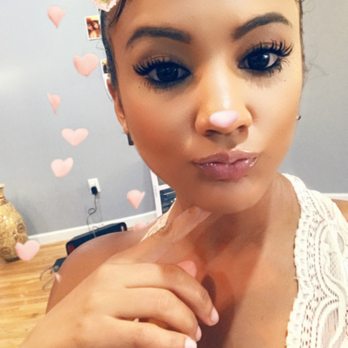 Annis G.
Customer, Yelp, Elmhurst, Queens
What a fantastic service! I initially chose them for a home cleaning based on reviews I found on Handy, and they did not disappoint!

Such friendly individuals, from the owner to the cleaner herself. I even received a call a short while after the cleaning was completed to make sure I was completely satisfied.

Checklist Maids will 100% be my new go-to!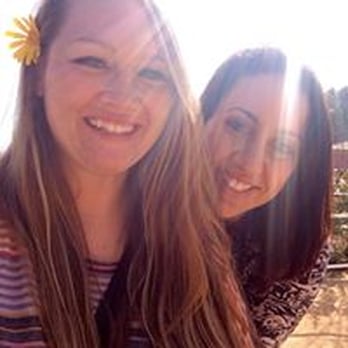 Veronica B.
Customer, Yelp, Dyker Heights, Brooklyn
Christine was amazing!! We just moved into a new home and she scrubbed our kitchen and bathroom for 5 hours! She did a beautiful job and came with such a good spirit. I will definitely be using her company again in the future!!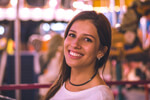 Patrice G.
Customer, Thumbtack, Malverne, Long Island
Arrived on time!! Thorough cleaning!! My cleaner cleaned areas that I did not expect and left my home smelling, looking and feeling like new. I was impressed with the value and quality of work and that she was pleasant too. :)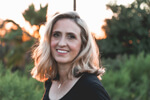 Barbara
Customer, Thumbtack, Bay Ridge, Brooklyn
I'm a busy working mom with a big family and needed someone to clean my house because we had company coming into town. ChecklistMaids came through and did a great job. And I loved the smell of the products they use. Will definitely use them again.

Rita D.
Customer, Facebook, Springfield Gardens, Queens
Extremely pleased with Christine's work and level of cleaning. I also appreciate her use of green products because my nose is sensitive. I would recommend her to my friends and family and I am!

Donna M.
Customer, Thumbtack, Jamaica, Queens
WHERE'S THE VALUE FOR YOU?

SAVES YOU TIME
Let yourself have a "lazy Sunday" (on any day of the week). We handle the cleaning so you can spend time doing things you actually like. Time literally saved!

ONLY THE BEST QUALITY
Our skilled professionals go above and beyond on every job. We use green products to keep your home clean and fresh, not just full of chemicals.

SAFETY FIRST & INSURED
We rigorously vet all of our Cleaners, who undergo identity checks as well as in-person interviews. We are licensed and insured so you can book your home cleaning with comfort and assurance.

MEET YOUR MATCH
Keep the same home cleaning professional for each visit or try different cleaners until you meet your perfect match...all in one place.

CASH-FREE PAYMENT
Pay securely online only when the cleaning is complete.

Seamless communication
Online communication makes it easy for you to stay in touch with your Cleaners.