---
Health is important and we don't take that lightly.
We use green cleaning products for you, and for us.
This 2018 report was definitely eye-opening- https://online.flippingbook.com/view/575516/.
Among the 7 findings, was that "weekly use of national brand home cleaning products is as damaging to lung health as smoking 20 cigarettes per day." There are green/ eco-friendly products that work and we've tried out and use several, to get you an optimal clean without impacting anyone's health.
Book your cleaning with us, here- https://checklistmaids.com/booking-page/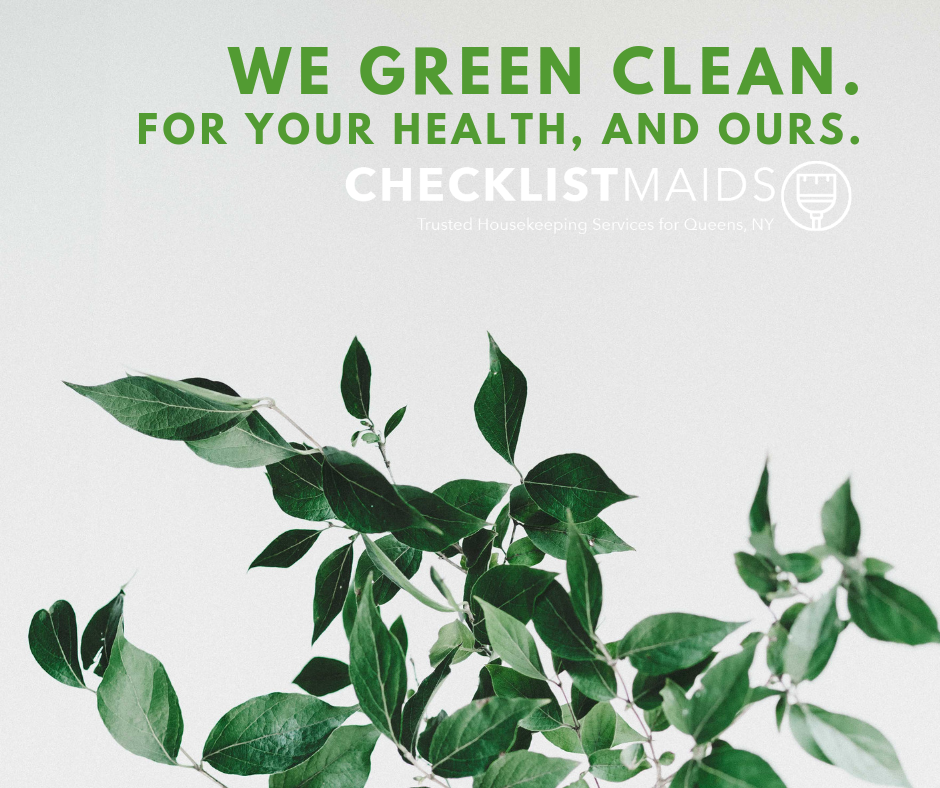 ---
---