---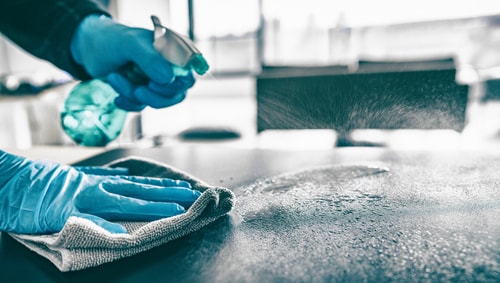 Do you love your house to be neat and tidy, but hate the very idea of cleaning? Don't worry, we understand. Cleaning is tedious and time-consuming. As such, it's better left to somebody else. However, not just "anyone" else. If you want the best results and a healthy home, consider going for an eco friendly maid service in Queens. 
However, before reaching out to your local cleaning company, you should first get a better idea of what you can expect from your cleaning professionals during your appointment.
What can you expect a cleaner to do in 2 hours?
Two hours a week is enough for a cleaner to maintain a 500 – 1000 sq. ft. house. This is an average size of a one-bedroom, one-bathroom house. Still, this is possible only if a house is already cleaned to a maintainable degree. Otherwise, there's a possibility that the cleaning company will ask you to do a proper deep cleaning, before sending a maid to maintain it.
Your cleaner can't do everything
If you only hire them for two hours a week, you can't expect them to do seven days' worth of cleaning in those two hours. Some house chores can be an enormous time-sink. Things like doing the dishes, folding the laundry, can all take a big chunk out of those two hours. So help them help you. Do all these tasks yourself, and your maid will be free to keep your home squeaky clean. Each of these tasks are considered add-ons when booking a flat-rate cleaning, but are able to be done at no extra cost when booking an hourly-cleaning; they still take time to complete.
Here's what a good and capable cleaner can do in two hours:
Vacuum the entire house
Clean the bathroom, including proper scrub of toilets, sinks, and showers
Clean the kitchen surfaces
Mop the hard floors
Dust (high and low)
However, bear in mind that your cleaner can only do this if there are no distractions. Which brings us to the next question.
Do you stay at home with a house cleaner?
This question is a bit tricky, so let us break it down.
Hiring a cleaner for the first time?
If this is your first time hiring a cleaner, it stands to reason that you'll be a bit reluctant to trust them. That is understandable. After all, you don't know them and they don't know you. Therefore, it is ok to stay in, as long as you stay out of the way. And we cannot emphasize this enough.
Just imagine your boss hovering above you, breathing down your neck for two hours straight. How would you feel? Awkward, distracted, pressured, and overall unable to do any meaningful work. Well, that's exactly how your cleaner is going to feel. Needles to say, it can dramatically reduce their performance.
So, think about that first encounter as orientation. You will show your cleaner around the house to explain what you expect them to do. It is usually a good idea to schedule a walk-through with the company whose services you're enlisting. It will eliminate the need for this step entirely, as they will already be familiar with the house and your needs.
Having a cleaner for a while now?
Get out! No, seriously, get out of the house. Just think about it – that's two hours of cleaning. And it's not you who has to do it! So use those two hours in the best way possible.  Go for a coffee with your friends, visit the Queens Museum, walk the dog, or take your kids to the playground.
If your cleaner has been in your service for a while now, they know every nook and cranny of your house. They probably know ins and outs better than you. And they are going to rip it apart and put it back together, top to bottom, sideways and across just to clean it properly. And you should let them do so without distraction. Experienced cleaners already have their method of work, and being able to work unobstructed is what they call "ideal conditions". And if they are working in ideal conditions, you're definitely getting a higher quality of service.
Hire professional & eco-friendly maid service providers in Queens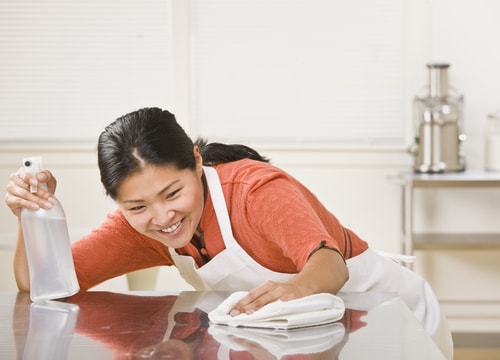 If you don't have the time to clean, or simply don't want to bother with it, professionals who deliver eco friendly cleaning services will be godsent. So don't hesitate to get in touch with Checklist Maids.
Here at Checklist Maids, we work with trained and experienced cleaners, that will save a lot of your time and energy. The cleaners we team up with bring you the advantages of green cleaning by employing effective, yet safe green cleaning supplies. We'll have your house clean and your schedule free.
---
---