---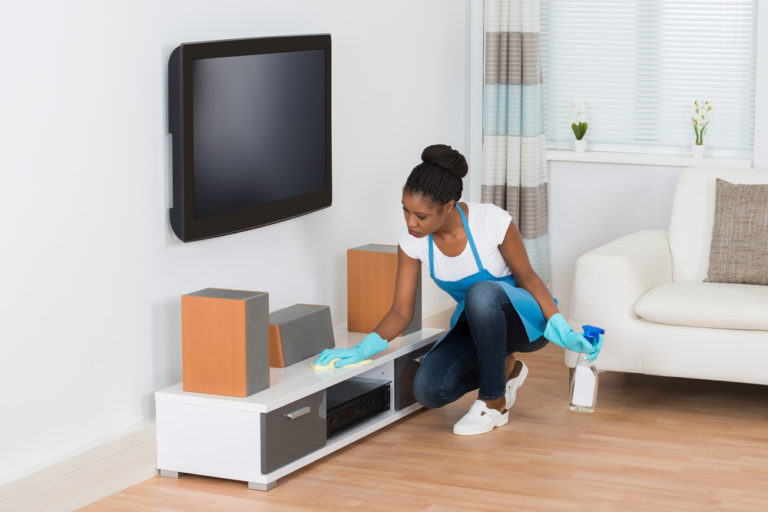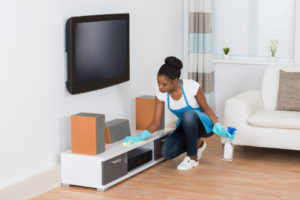 When you enter your living room, what do you see? Sticky stains on the coffee table? Magazines scattered all over the couch? Your living room is supposed to be the most glorious part of your household, but with too many people frequenting it, it can look like a neglected storeroom.
If you're looking for a way to make your living room spick and span, you can rely on Rego Park, NY, professionals who offer tailored cleaning services. Or you can check out the article below, roll up your sleeves and do it yourself. Keep reading for some helpful tips!
How do I clean my living room?
How do you feel when you sit in your cramped living room? Do you feel like you can't breathe or feel frustrated? Some studies indicate that an untidy living space can impact our mood and health.
So if you're struggling with an unsightly living room, here are some tips for straightening it up.
1. Decluttering is the first on your to-do list
Your living room has probably been invaded by many items that don't belong there. Return everything to its place, and you'll instantly get a tidier look and direct access to surfaces you need to wipe.
2. Deal with your ceiling, ceiling fixtures and fans, high wall corners, and the tops of your shelves
Dry dust first to remove the light items and then dampen the cloth to avoid dirt from turning muddy. Next, add a few drops of mild dish soap into warm water, dampen your microfiber cloth, wring it, and wipe the surfaces. Finally, rinse them.
3. Tackle your walls, switches, picture frames, doors, and door knobs
If you notice any stains on your wall, mild dish soap will probably remove them. Don't apply any products directly onto your switches and picture frames. The liquid may seep in and damage them.
4. Now let's go to your windows
Take your draperies, curtains, or blinds and wash them according to the manufacturers' recommendations. Then wipe windowpanes with your DIY window cleaner. Simply mix 2 cups of distilled water, ½ cup white vinegar, and ten drops of your favorite essential oil. Don't forget about window sills, and take down and rinse your window screens.
5. Vacuum your couch, armchairs, and chairs
If you notice any stains on your upholstery, check the manufacturer's instructions before dealing with them. If unsure, you can always call in professionals.
6. Tend to your cushions
Again, read the labels carefully as some fabrics are more delicate than others and require special treatment.
7. Dust any lamps and any other knickknacks
You can use your vacuum cleaner with attachments to remove the dust from your lampshades.
8. Restore order in your bookshelves
It might be time-consuming, but it's a perfect moment to arrange your books cleverly and aesthetically. If there's not enough room, you can relocate your precious belongings.
9. Wipe the coffee table and entertainment center
Dish soap, warm water, and microfiber cloth are ideal for this purpose.
10. Vacuum and mop the floors
Vacuum the floor and mop it going under and behind the furniture. If you have any carpet or rugs, check the manufacturer's maintenance suggestions, or you can hire experts to do the job for you.
Where in Rego Park, NY, can I find a dependable eco-friendly cleaning service?
If you need a helping hand for your household in Rego Park, don't hesitate to reach out to the top experts in the area. Checklist Maids boast incredible experience in combating all sorts of dirt.
We work with reliable professionals who make no compromise with untidiness and leave no room for maintenance mistakes. Call today and enjoy your free time at Rego Center while the experts we match you with make your home sparkle. We are waiting for you!
---
---