---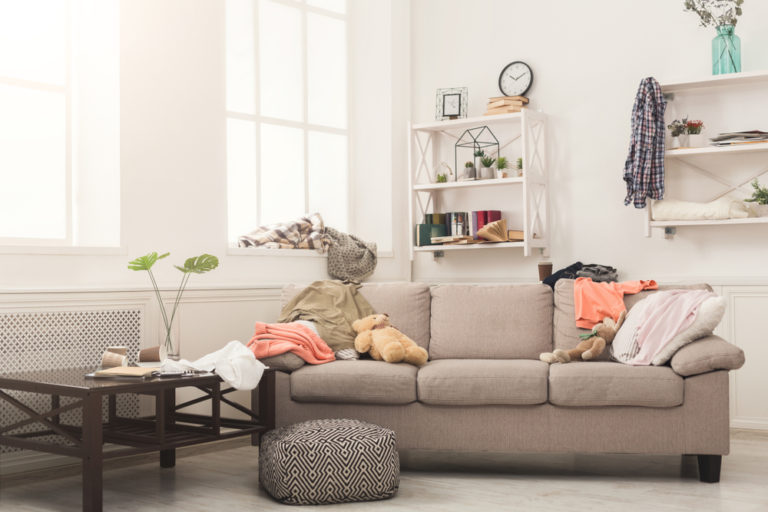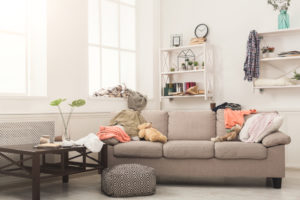 Whether you live in a busy household or by yourself, your living room can quickly become cramped with items that disturb its harmony. Maybe you left your yoga mat in one corner of the room, or your kids scattered their toys all over the floor? We all have been there.
All this can reduce your living room's elegance and charm, making you feel irritated by the mess. So how can you restore order in your living room? Professionals who provide a reliable cleaning service throughout Rego Park, NY, show you the way. Read on!
How can I declutter my living room?
Keeping your living room nice and tidy proves to be challenging as it's a multi-functional room. You really like relaxing and exercising, and your kids may adore playing there, right?
But having a well-organized room not only pleases your aesthetic standards but also creates a healthier home environment. Research has indicated that stifling and untidy rooms can cause anxiety and depression.
With these simple strategies, you can organize your living room and make it clutter-free. Check them out.
1. Get rid of hoarded things.
Does your living room look like a storage room because so many things shouldn't be there?  Arm yourself with patience, observe the room, and spot items that should go. You'll probably find some clothes, important documents, and even empty bowls.
Take your time and return everything to its place. This way, your room will regain its beauty, and you won't be distracted by misplaced objects once you start wiping the surfaces there.
2. Introduce the no-clutter rule.
What's the point of decluttering if the mess keeps returning to the living room? If this is the case, you'll need to modify your habits. For instance, try not to pile empty cups on the coffee table if you like sipping your favorite drink in the living room. Instead, take them to the kitchen, and you'll never end up surrounded by unnecessary mess.
Also, a well-organized living room is a mutual responsibility, so ask your family members to respect the rule.
3. Reorganize your belongings.
Your room might seem chaotic because you actually haven't organized your belongings well.  If your bookshelf looks unsightly with all those books not correctly arranged or if you find them scattered over the coffee table, it's time to introduce some changes.
You might consider placing them by size, or if your bookshelf is too small, you can take some of them to another room with more storage options.
4. Make sure every item has its place.
Are there some objects that belong in your living room but haven't found their proper place? Look at your remote controls, for instance. You sometimes can't find them, or they annoy you because you always see them lying on the couch. Well, choose an inconspicuous spot for them. Maybe the coffee table or TV stand and keep them there.
You can also invest in a multipurpose coffee table or some natural material boxes and bags. For example, a stylish, strong jute bag is ideal for magazines and newspapers. It can fit into an unused room corner, making it more attractive, and you and your family will no longer have an excuse for littering the room.
Where can I find a trustworthy cleaning service in Rego Park, NY?
If you keep making the same mistakes while tending to your living room, or you don't have time to wipe and sanitize the surfaces in your household, we've got a solution for you. Call Checklist Maids, your eco-friendly cleaning experts from the neighborhood.
We cooperate with professionals trained and certified by GBAC, and they'll spruce up your Rego Park home following the strictest standards in the industry. They also use efficient green maintenance methods to protect your family's well-being. So, enjoy your free time at The Painter's Playground and let your home get the treatment it deserves. Book now!
---
---