---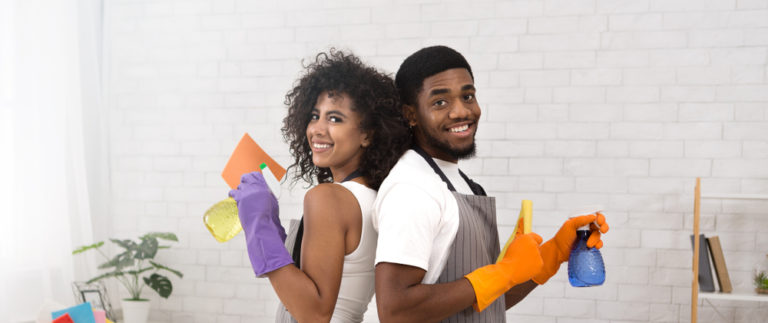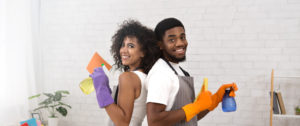 What do you know about cleaning? Just grab a microfiber cloth, a commercial product, and wipe, rub or scrub the surfaces. No need to think much about it, right? But wait a second. Is your bathroom as hygienic as you believe it to be? And, what about your cramped attic? How long does it take you to restore order in it?
People sometimes take cleaning for granted, as they don't fully grasp the complexity of the process. To enlighten you, professionals from a cleaning company in Queens, NY, share some facts about house cleaning you probably don't know. Keep reading to learn more!
Did you know these facts about house cleaning?
According to statistics, people spend around 87% of their time indoors. Are you one of them? If you are, what can you do to make your environment neat and healthy?
Here are some facts that will change your perspective on cleaning and how you approach it:
1. Doorknobs are one of the dirtiest surfaces in your household
Because they're high-touch areas, doorknobs are microbe hotspots. They are often the first thing someone touches when they enter a room, so make sure to include them in your regular household maintenance routine.
2. The kitchen is the grimiest room in your house
The circulation of people and food is high here, so no wonder your favorite room is the most challenging to tidy up. Areas you should pay special attention to include the sink, counters, cutting boards, refrigerators, garbage disposal, trash cans, dish sponges, stoves, etc. Practically everything.
Make sure to wash your hands carefully before and after handling food. And don't let spills sit or your refrigerator and washing machine to get smelly. The list of kitchen chores is pretty extensive, but it's the only way to prevent cross-contamination.
For a spotless kitchen, rely on baking soda and white vinegar. Baking soda is efficient at removing gunk, and it serves as a deodorizer. White vinegar can also be used as a sanitizer as it kills some food-borne bacteria, such as E-Coli and Salmonella.
3. Kitchen sinks contain more germs than toilets
Numerous studies have indicated that kitchen sinks have more bacteria and viruses than toilets. To get rid of those life-threatening pathogens, you should wipe your sink thoroughly.
Again, baking soda and white vinegar come in handy. Sprinkle baking soda over the sink, rub with a soft sponge, and then add white vinegar. Let the magic fizz do the job. After the bubbling ends, rinse with plenty of warm water.
4. Vacuum cleaners can reduce indoor air quality
Sometimes, vacuum cleaners can pollute the air as you use them. This usually happens because they don't have a high-efficiency particulate air (HEPA) filter.  So it's a clever idea to invest in a quality vacuum cleaner and make sure to change or clean the filter regularly.
By doing so, you'll stop the vacuum's exhaust from spreading dust and other harmful particles.
5. Germs stay on surfaces longer than you believe
Research has shown that germs can live as long as three days on wet surfaces and up to 24 hours on dry ones. For instance, Salmonella can survive in the kitchen sink a whole day, regardless of the environment's temperature.
That's why you shouldn't put off tidying up. Hiring someone to tend to your house is a perfect option if you can't do it yourself.
Count on a reliable cleaning company in Queens, NY, to come to your rescue
House cleaning is probably one of the oldest chores people still have to do. And as houses are getting larger, this task is becoming more and more demanding. Well, don't trouble yourself anymore. Call Checklist Maids to do the job for you! We are a locally owned eco-friendly cleaning company that cares about our customers' well-being.
We also guarantee first-class service by matching you with trustworthy professionals who will make your Queens house sparkle. Schedule an appointment today and enjoy a relaxing stroll at Gantry Plaza State Park without worrying about the dirt in your home. Book today, and leave it to us!
---
---

GET UPDATES
No charge. Unsubscribe anytime.