---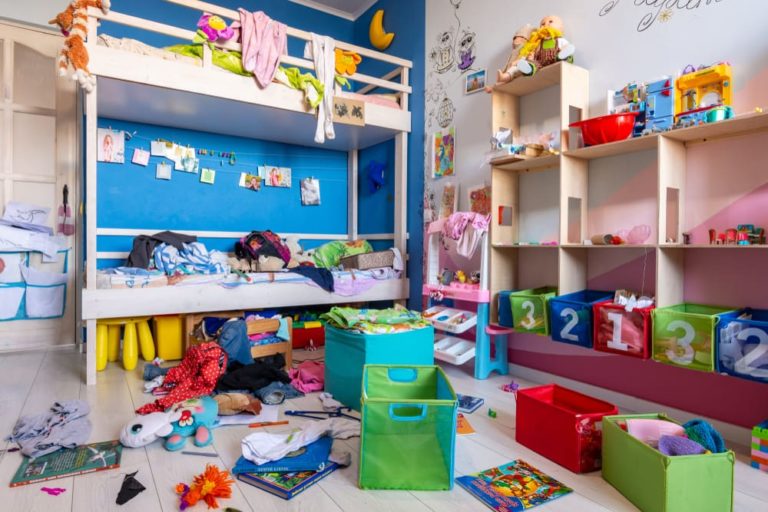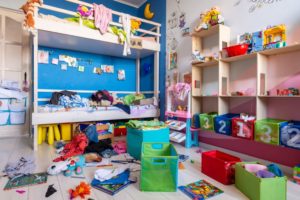 You probably trip over some toys once you enter your kids' room or find socks and pants under their beds. All kids are like that. They get so carried away by games or school obligations that their rooms quickly become a mess.
It can sometimes take hours to restore order there, and you wish a magic wand could straighten up your children's room within a blink of an eye. Well, Richmond Hill, NY, based experts who offer house cleaning services in the area can't provide any sorcery, but they can share some easy tips and tricks on sprucing up your kid's bedroom in no time. Read on!
How do I clean a messy kids' room?
The key to quickly tidying-up your children's room is to follow a set of specific steps:
Gather all of your supplies in advance. You'll need microfiber cloths, a mop, a bucket, a hamper, trash bags/trash can, a toy box, a basket/box for clutter, a vacuum cleaner, warm water, dish soap, and an EPA-approved disinfectant. Make sure not to start your mini-project until you have everything at hand. 
Declutter the room. Place all toys in the toy box, toss dirty clothes in the hamper, throw the garbage in the trash can, and put everything that doesn't belong in the room in a basket/box. Fold and hang clean clothes. Put books and notebooks back in their places to clear the surfaces you're about to address. 
Applying the top-to-bottom maintenance approach, dust all areas with a duster and then wipe dusty surfaces with a damp microfiber cloth. If some items are on the desk, like a clock, or some picture frames, move them aside so you can directly access the surfaces. Use mild dish soap as you don't want harsh chemicals in your kids' room. Rinse carefully, dry, and

disinfect with a children-friendly disinfectant

.

Change the sheeting. Quality sleep is crucial for children's development, so tidying their beds is of utmost importance. 
Vacuum the room carefully and mop the floor. Pay attention to inconspicuous areas, so take your time to go under the bed or desk to collect as many dust particles as possible.
Bonus tips
Encourage your kids to help you tidy up. It's their room, and they need to learn to take responsibility for it. Even the little ones can pick up their toys and place them in the toy box. Older children can do more serious tasks, like arranging their books or folding their clothes.
Teach your children about the importance of keeping the room tidy. They should return all items to where they belong and refrain from throwing dirty clothes everywhere. 
You can use a chart with stickers to keep track of your kids' room maintenance. This will motivate your children to tidy up regularly and thus reduce the workload once you deep clean your house.
Avoid any strong-smelling products or toxic chemicals like bleach. You don't want to endanger your and your children's health by exposing them to hazardous substances.
Keep your children's room well-ventilated to allow some fresh air. 
Where in Richmond Hill, NY, can I find trustworthy house cleaning services?
With hectic days at work and a busy household, it's sometimes hard to control your home hygiene. Well, that's why Checklist Maids is there for you.
We're a locally owned referral agency that cooperates with the most experienced professionals who undergo a carefully-designed screening process before being dispatched to your doorstep. These experts adhere to high industry standards and will make your home spick and span while you stroll at Forest Park Pine Grove. Book now!
---
---

GET UPDATES
No charge. Unsubscribe anytime.