---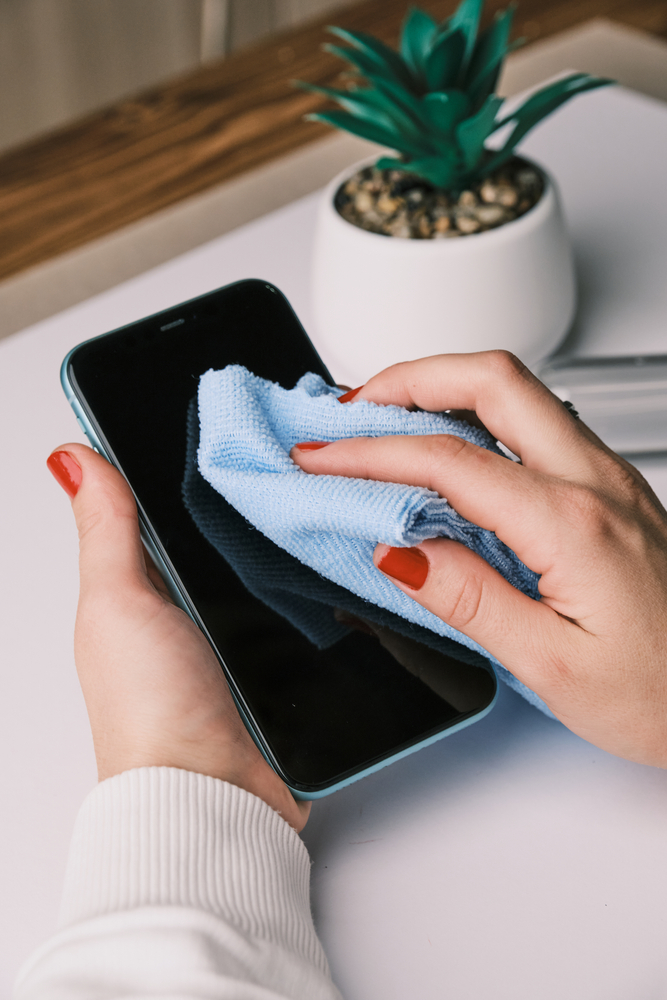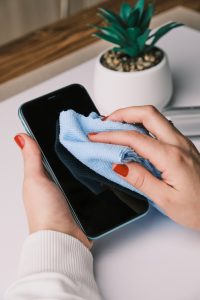 With the advent of modern technology, your home sanitizing routine has gotten a new challenge. How can you remove germs from your favorite devices? You can't possibly apply the same methods as when you disinfect your carpets or deal with your light switches, right?
Disinfecting electronics sometimes seems like mission impossible, especially because you use them all the time. Plus, they're too delicate. One wrong move can damage them. Luckily,  we're here to help you out. If you're unable to hire a cleaning and disinfection service in Queens today, we've prepared a short guide on how to sanitize your electronics. Read on!
How should you sanitize your phone and other devices?
Disinfecting your phone and other high-touch devices is a crucial preventive measure against the spread of coronavirus. Experts advise doing it at least once a day. Also, they suggest consulting the manufacturer beforehand.
However, some general guidelines typically include:
Before you start, make sure to unplug your device and turn it off.
Clean with water and a few drops of dish soap rather than aerosol solutions or products containing bleach or abrasives.
Never spray your cleaners directly onto the device. Instead, dampen a soft cloth. Make sure to wring it thoroughly. Excess moisture can seep into the device and damage it.
Run the cloth over the screen, back, and sides, steering away from any openings.
After you remove the dirt, use 70% alcohol-based wipes to kill microbes on your device.
What can I use to disinfect computers?
Computers are also a breeding ground for bacteria and viruses and need to be tended to regularly. If you aren't sure what products to use for this purpose, here are a few valuable tips:
Skip any abrasive and harsh cleaning agents (bleach, ammonia, etc.) as they can destroy the protective layer on the screen. Vinegar isn't a smart option either, as its acidity can wear down the outer coating.
Also, don't use a window glass cleaner as it won't remove any pathogens.
Avoid using paper towels or other rough cloths as they can leave unattractive scratches.
Opt for 70% isopropyl alcohol and a soft microfiber cloth. Avoid spraying the disinfectant directly on your computer's surface. Apply it to a microfiber cloth first, and then run it gently over the surface. Of course, don't oversaturate the cloth. Instead, wring it so that it's just slightly damp.
You can use 70% isopropyl alcohol to disinfect your mouse and keyboard, but don't pour it directly onto them. Just like with the screen, dip your microfiber cloth in it, squeeze out any excess liquid, and wipe gently.
Caution:
Make sure to wear protective gloves and keep the area well-ventilated.
Also, switch off, unplug, or remove batteries, if any, before you get down to business.
Before disinfecting, use a damp cloth to get rid of the dirt, as applying disinfectants onto a dusty surface will only make a greater mess.
Hire the most reliable cleaning and disinfection service in Queens
Do you need a trustworthy cleaning and disinfection company for your home in Queens? You've come to the right address! Checklist Maids makes no compromises with viruses and bacteria, and the cleaners we send in will know how to deal with them!
They have gone through a thorough training process and boast incredible experience in all sorts of household tasks that will make a real difference in your home. Go to Queens Botanical Garden and enjoy some fresh air without worrying about the germs in your living space. Schedule an appointment today!
---
---