---
Do you have houseplants in your house? You adore them as they bring life into your living place and create a perfect blend of colors with your trendy furniture. Since you find them so precious, you probably do your best to give them enough sunlight and water. But unfortunately, that's not enough.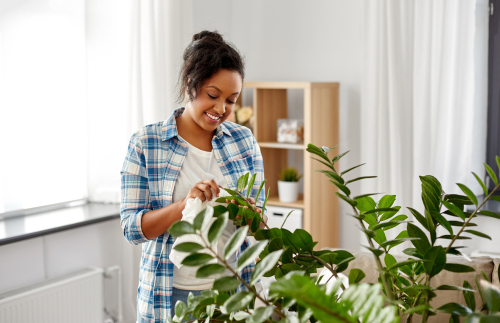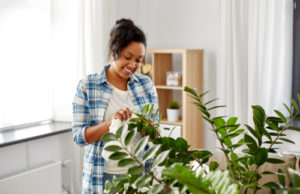 As is the case with other items in your household, houseplants attract dust which can hinder their growth. That's why you should add washing your plants to your regular home maintenance to-do list.
If you're unsure how to tend to your houseplants, Manhattan, NY, based professionals who provide trustworthy eco-friendly maid services share 6 valuable tips with you today. Read on!
Should I wash my house plants?
In general, you should wash your house plants to ensure their health and vitality. However, you shouldn't overdo it, and you have to be mindful of the cleaning approach you apply.
A wrong method can harm your houseplants, causing discoloration and withering. Here are some pointers you need to bear in mind when it comes to your houseplants' maintenance.
If you see any traces of dust on your plants, you should remove it. Dust can undermine your plants' growth by blocking sunlight and hindering photosynthesis.
Leaf size is essential in deciding how frequently you should wash your plants. If you have plants with enormous flat leaves (for example, monstera, rubber plants, etc.), you should wipe them often, as dust can quickly accumulate on them.
Some plants have leaves that are extremely sensitive to water, and you'll need to go about them gently. For instance, cacti and succulents' leaves are prone to fungal diseases if exposed to water for a prolonged time. In this case, dusting with a damp cloth is the best option.
Final notes:
How frequently you need to tend to your house plants is determined by the following three factors: their location, dust level in your home environment, and your plants' specific needs. Overall, a monthly washing should be enough, but you'll need to be observant. Everything depends on your plants' conditions.
What is the best thing to use to clean plant leaves?
You want to remove dust from your houseplants' leaves, so what can you use? Here are the top 3 eco-friendly cleaning options.
1. Water
If you need to remove dirt from your plant's leaves, plain water will suffice in most cases, especially if the layer of dust isn't that thick. Use a damp cloth, wipe the leaves gently, or spray a light mist over them. If you have sturdy plants, you can shower them in the bathtub/sink.
However, you should be careful about the water temperature. Use room-temperature water and refrain from using hot or cold water because extreme temperatures can traumatize your beloved plants.
2. Mild dish soap mixture
If you need to deal with stubborn layers of grime or some sticky buildup, you'll need a mild dish soap solution.
Add a few drops into room-temperature water.
Dampen a soft cloth in the mixture, and wing out any excess moisture.
Wipe the leaves with utmost care. Don't scrub hard, as it'll damage the leaves.
Rinse the leaves with plain water to get rid of any soap residue.
3. Neem oil solution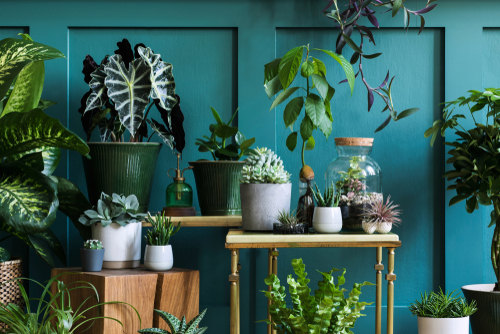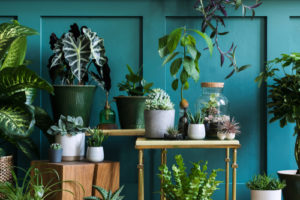 Neem oil solution is another harmless plant maintenance alternative. It's a natural plant-based oil obtained by pressing fruits and seeds of neem trees indigenous to the Indian subcontinent.
You'll need to combine a few drops of the oil with plain water and spritz the concoction over your plants' leaves. No need to rinse it, and it acts as a natural pesticide that can repel pests successfully.
Where in Manhattan, NY, can I find eco-friendly maid services?
With your busy schedule, it's really challenging to keep up with your laundry, scrub your pet's cage, and wash your dust-ridden walls. Add wiping your countertops, vacuuming your carpets, etc., to the list, and you're completely overwhelmed. Well, we have the right solution for you: call Checklist Maids.
We cooperate with dependable professionals who have all green cleaning methods up their sleeves. They'll dust, wipe and mop every inch of your Manhattan home, creating a healthy environment for you to enjoy. Make the most of the beautiful weather at Central Park, and let highly qualified eco-friendly hygiene enthusiasts make your living space sparkle.
---
---