---
With your chaotic daily schedule, your living space can become a mess in no time. So, whenever it's time to give it a decent scrub, you have no idea where to start, and your doubts multiply. How can you finish off everything fast? Should you vacuum first? Or should you wipe your kitchen counters? Cleaning your house in Jamaica, NY, has become such a nightmare!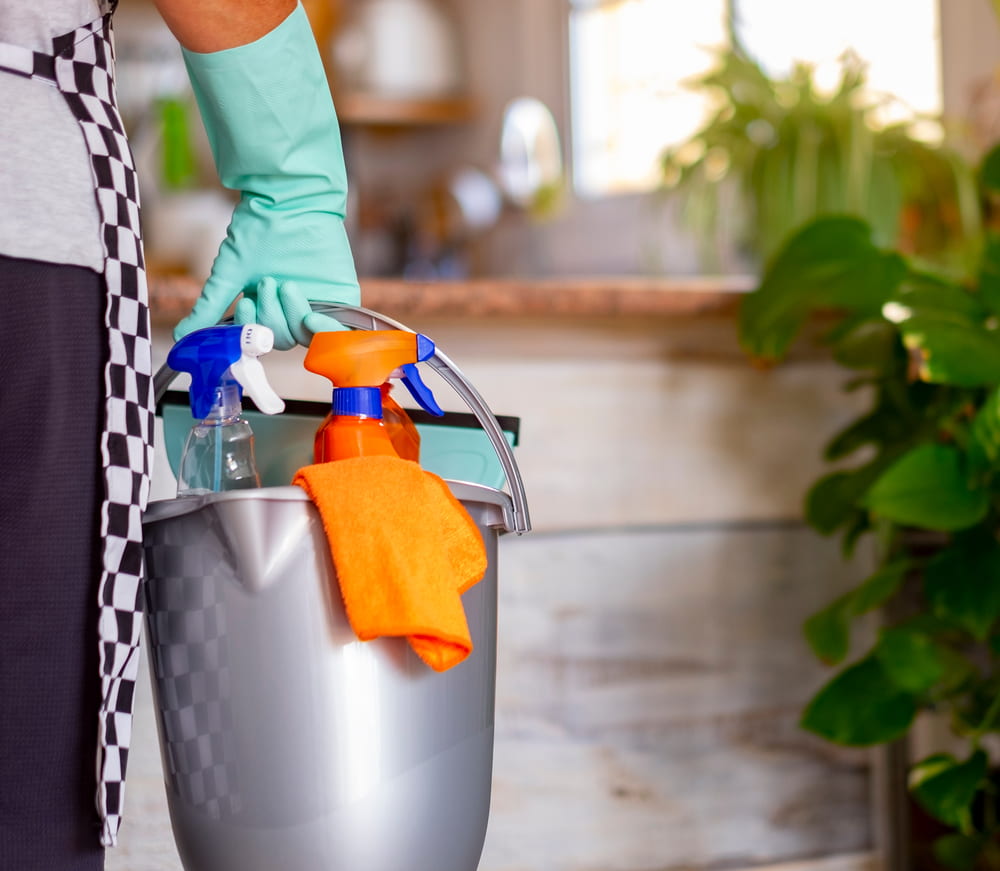 Well, the next time you feel a lack of confidence in your cleaning skills, just remember: just like everything else in life, cleaning requires a proper strategy. If you want to spend less time cleaning and still get the desired results without having to ask professionals to step in, there are a few steps you should follow. 
Let's see what they are. 
How can I get better at cleaning?
Cleaning is often taken for granted, and people just plunge into it without a plan. This usually leads to frustration, because you may end up making an even greater mess. 
If you want to take your cleaning skills to the next level, you need an elaborate approach. With it, you won't squander your precious time, and you'll feel more sanguine about the outcome since you'll have a clearer idea of what the entire process entails. 
Here are some useful tips that can boost your house-cleaning efficiency.
Clear the clutter. Before you even start cleaning, go from room to room, and pick up the clutter. This way, when you get down to business, you won't have to stop to reorganize your belongings. 
Clean top to bottom. If you first wipe the coffee table and then attend to your blinds, you are only going to make the coffee table dusty again due to the force of gravity. So, always start from the highest spot. 
Clean in the same direction. When cleaning with a cleaning solution, make sure to move in the same direction consistently. For instance, if you start to clean by following a left to right movement, you shouldn't switch to circular movements halfway through. This could leave undesirable traces on the entire surface. You should avoid cleaning in circles in general to avoid spreading the dirt from the areas you've previously addressed.
Keep your favorite cleaning products handy so that you don't need to go back and forth all the time to look for misplaced cleaning supplies. You can store everything in a caddy or bucket, and move it around as you go.
Let your cleaning products soak. Letting them sit for a while will enhance their cleaning power.
Learn to multitask. For instance, while the product is soaking and doing its job in the toilet bowl, you can wipe the bathroom mirror, or rearrange your cosmetics.
Start using baking soda and vinegar. Not only are these products cheap and

eco-friendly

, but they are also marvelous for hardened grease. They can be used for

deep cleaning your favorite kitchen appliances

, such as dishwashers, ovens, fridges, to name just a few. This combo is also great for your

beloved stainless steel

as it can render it smudge-free effortlessly.

Don't forget to wash your cleaning tools regularly. Maintaining your cleaning tools is an essential part of your cleaning mission. You can't expect to win your battle against the dirt with a worn-out mop or a vacuum cleaner with a full bag, can you? 
Turn your favorite music or radio. This doesn't have anything to do with appropriate cleaning methods, but it'll lighten your mood and make you feel less stressed. You'll work with more enthusiasm, and you'll be inspired to give your best.
Make cleaning a group effort. Get your family involved. It'll help you get the job done faster and you'll feel amused when you see everyone's pitching in and getting all competitive when doing their part in your cleaning project.
Who offers the most dependable house cleaning services in Jamaica, NY?
If you simply don't want to deal with the accumulated dirt in your house anymore, don't go against yourself. You can just leave it to cleaning industry professionals! Checklist Maids will be happy to assist you in your daily struggle to maintain hygiene in your home. Our cleaners are equipped with valuable know-how, and they can eliminate dust, dirt, grime and limescale professionally. 
Relax with your family in Jamaica Bay Park without thinking about the stuck-on grime in your house while we vacuum, wipe, and scrub every corner carefully. Your home will look beautifully immaculate and you'll be proud of it.  Don't hesitate to call us. Book your local cleaning service now! 
---
---