---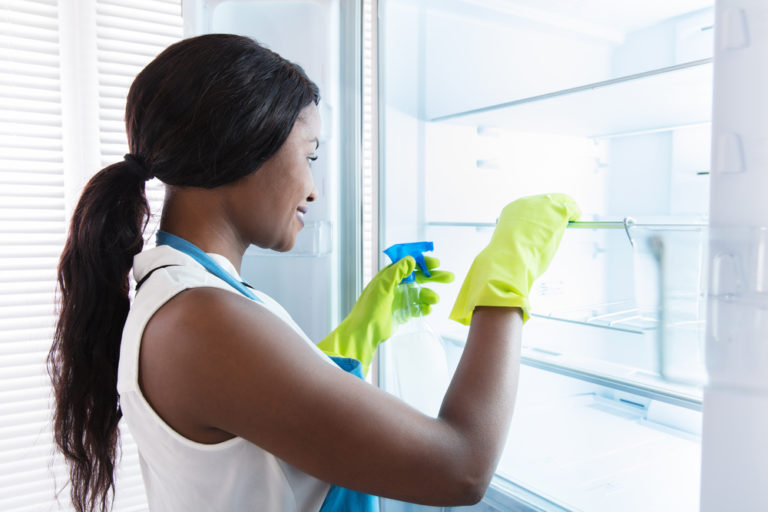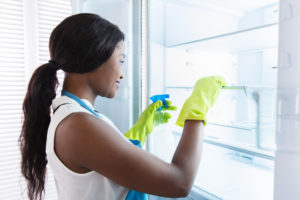 Can you imagine your life without a fridge? Definitely not. How would you store your food without it? Your fridge is one of the most valuable kitchen appliances. But since it holds your food, it can quickly become grimy and smelly and, consequently, requires your constant attention.
So, how do you treat it? Spot-cleaning is beneficial, but your fridge deserves more than that. You need to scrub it thoroughly from time to time. If you have no clue how to go about it, Jackson Heights, NY, experts who provide maid services in the area share their ultimate fridge deep-cleaning guide with you today. Check it out!
How do you deep clean a refrigerator?
Did you know that November 15 is National Clean Out Your Fridge Day? If you last addressed your fridge a long time ago, this month may be a perfect time to do it. You still have time before the holiday season knocks on your door.
But deep-cleaning your fridge once a year isn't enough. You should sanitize it more frequently because spoiled food can harbor many pathogens and create an unhealthy environment. Ideally, you need to spot-treat it whenever you notice a spill and give it a thorough scrub every two or three months.
To streamline this process without much fuss, you need to get ready for it properly and follow a specific order of tasks. Here's how you should do it.
1. Preparatory step.
Gather all supplies in advance. You'll need warm water, dish soap, baking soda, white vinegar, trash bags, a vacuum cleaner, and several microfiber cloths.
2. Empty the refrigerator.
Take everything out and inspect expiration dates and food containers.
Toss recalled food and any other food that has been in contact with it in a trash bag.
If the spoiled food is in a reusable container, empty it and wash it with warm soapy water. Finally, rinse and dry.
Wipe the remaining food containers with warm water (check if they're sealed well, as you don't need water to seep into them).
Place these containers on a clean kitchen counter and leave them while you deal with your refrigerator. Don't leave perishable food out of the fridge for longer than two hours.
3. Take removable parts out.
Fill your sink/bathtub with warm water and add a few drops of dish soap.
Place these removable parts in the solution and let them soak while you deal with the interior of your fridge.
Don't expose cold glass/plastic shelves or drawers to hot water, as they can crack.
4. Deal with the interior.
Mix three part baking soda and one part warm water.
Apply it to the interior.
Scrub and focus on removing baked-on food remains. If the spill is particularly stubborn, you might need more elbow grease to remove it. But don't give up.
If you don't mind the white vinegar smell, you can use it instead of baking soda. In this case, combine equal parts white vinegar and warm water into a spray bottle, spritz lavishly, let it sit for a while, and then wipe off. Vinegar can remove some food-borne pathogens, including Salmonella and E. coli.
Don't forget to tackle the door and the rubber door seal.
5. Wipe the exterior.
Move the fridge away from the wall to vacuum the dust and dirt.
Grab white vinegar solution and wipe the exterior carefully, paying particular attention to the handle.
6. Place everything back
Rinse the shelves and drawers.
Wipe them with white vinegar for sanitation purposes.
Let them dry and return them to the fridge.
Put all food items back.
Where in Jackson Heights, NY, can I find reliable maid services?
The list of household chores seems never-ending. You need to deal with your grimy oven, organize your kitchen cabinets, keep your kitchen drawers under control, etc. And this is only in the kitchen. What about the rest of the house? It takes a lot of time and devotion to keep everything sanitary. That's why Checklist Maids is there for you.
We work with the most dependable industry professionals who undergo rigorous screening and training processes. You can rest assured your home will be in tip-top shape with them at your side. Call us today, enjoy your free time at Travers Park, and let top-rated professionals make your home fresh and healthy. Book now!
---
---