---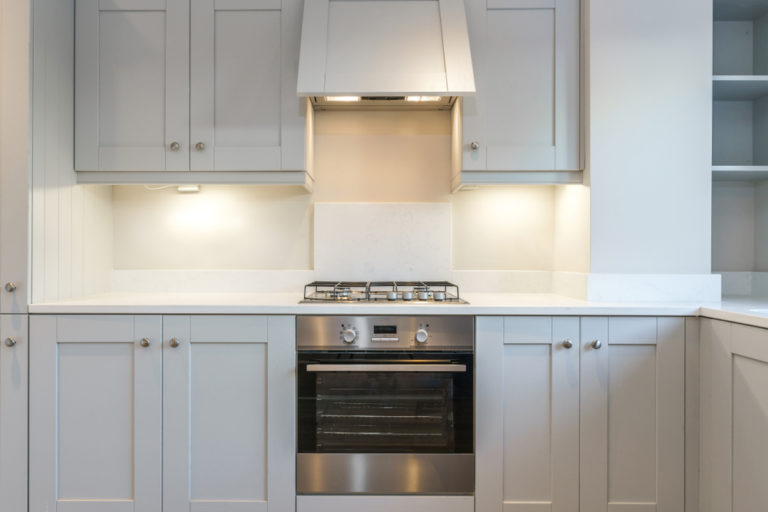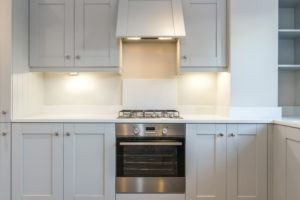 Kitchen cabinets fall into the out-of-sight-out-of-mind category for many people. Are you among them? Well, don't feel too guilty. You probably already have too much on your plate.
However, kitchen cabinets are crucial storage units in your household and deserve your attention. Today, professionals who offer house cleaning services in Jackson Heights, NY, share a few tips on how to keep your kitchen cabinets spotless. Keep reading to learn more!
How do you get grease and grime off wood cabinets?
A kitchen environment is almost inevitably populated with gritty grime, dust, and dirt. To make matters worse, some cooking grease quickly finds its way to your wood cabinets, making them lose their initial beauty.
In time, if neglected, these stains prove somewhat tricky to get rid of. In addition to looking unsightly, this can lead to harmful bacteria or mold forming inside your cabinets. The best degreasing method doesn't have to involve harsh chemicals that may leave toxic residue and potentially endanger your family. You actually only need hot water and dish soap.
The alkaline base of dish soap makes it effective at cutting through grease, particularly when added to hot water. And it's pretty straightforward to use. Check this out:
To remove greasy buildup from cabinets, mix some dish soap with very hot water (to the extent you can handle it) and scrub with a microfiber cloth or a nylon scouring pad.
Be careful not to scratch the surface with the nylon scouring pad, and just press lightly. Also, make sure the water is hot.
Once you've removed the gunk, rinse and dry the cabinets thoroughly.
Pro tips:
Don't let splatters or splashes sit for a long time. Instead, remove the stains as soon as you make them. This way, you won't have any stubborn grime to deal with later.
If the dish soap solution doesn't give desired results, you can dilute white vinegar (50/50) and apply it to the problematic area. Again, you need to make sure not to over-soak the microfiber cloth, and you need to dry everything completely.
Only use diluted white vinegar, as you don't want to mar the sealant.
What to clean inside kitchen cabinets with?
Kitchen cabinets are indispensable in any culinary environment. Not only do they define the look of your kitchen, but they also hold many items you need daily. Over time, lots of crumbs, dust, and dirt get stuck inside the kitchen cabinets, so we need to deep-clean them regularly. Ideally, you can give them a thorough scrub every two or three months.
But if you notice your cabinets get chaotic sooner, you can address them more frequently. Again, you don't need any expensive products specially designed for kitchen cabinets. Nor do you need any aggressive chemicals.
Warm water, mild dish soap, and a few microfiber cloths will do the job. Here is how it works:
Simply add a few drops of dish soap into warm water, dampen the microfiber cloth, wring it and wipe the inside of your empty kitchen cabinets.
You need to make sure not to oversaturate the cloth as you don't want to expose your kitchen cabinets to excess moisture. Also, you need to rinse the surfaces carefully and dry them thoroughly before returning the items.
If you fail to dry everything, you risk damaging the interior of the cabinets as cabinets swell when exposed to moisture for a long time. On top of that, a wet environment is perfect for developing mold and creating a breeding ground for pathogens.
Where can I find dependable house cleaning services in Jackson Heights, NY?
If your kitchen has become pretty messy, and you need to deep-clean your fridge, address your drawers, and de-grease your oven, don't hesitate to contact professional help. Checklist Maids is just one call away. We rigorously screen professionals before matching them with you. They also undergo a carefully-designed training process to meet the highest standards in the industry.
They'll dust, scrub, and wipe all around your home in Jackson Heights or beyond, applying a comprehensive maintenance method. Have a blast with your kids at Playground Ninety and let experts do what they best do. Book today!
---
---