---
With your daily schedule overflowing with obligations impossible to postpone, you usually sacrifice the cleaning of your house. The chaos is all around you, but you are too exhausted to deal with it.
Luckily, there is a way out! You can hire a maid service in your neighborhood in Brooklyn, and alleviate your feelings of guilt over having neglected your home too often. Industry professionals will spruce it up efficiently and enthusiastically rendering it fresh and clean.
However, there is one doubt left. How frequently should you have someone clean your house? Let's see what professionals have to say about it.
How often should I get my house cleaned?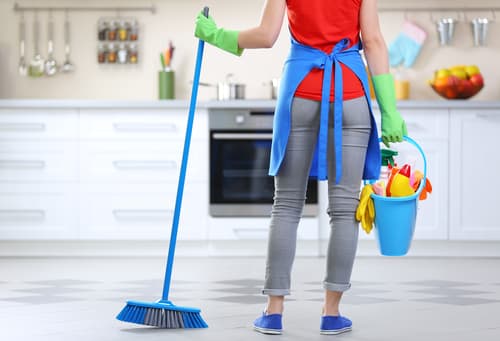 With all the other worries and things on your plate, this question might seem irrelevant. You will get it cleaned whenever you can. Not a big deal!
However, if ignored, your house can be in unbearable disarray sooner than you can imagine. And the above question gains gravity. To answer it, you need to take your lifestyle and house into consideration. What size is it? Do you live with a huge family? What about pets? How willing are you to clean between appointments?
To avoid a nightmare scenario of being surrounded by an embarrassing mess, professionals recommend having your house cleaned weekly or bi-weekly.
If you are willing to scrub your home here and there during your busy week, then bi-weekly service would be perfect for you. This option is also acceptable for families without kids and pets.
However, if you are overburdened with duties, have kids and pets, then weekly cleanings are more suitable for you. You won't feel depressed when you see an untidy house after a long day because you will know the rescue cleaning service arrives soon. These professionals will know what to tackle first, and how to eradicate the dirt efficiently.
You can also choose to have your house cleaned monthly. This is ideal for people not too preoccupied with everyday tasks and who have time, patience, and eagerness to maintain their house on their own. These people usually just need to supplement their regular house cleaning. They simply need help with some more demanding chores.
Finally, we come to deep cleaning. Professionals recommend it twice a year because it typically involves dealing with hard-to-reach places. It is more extensive and time-consuming than a standard cleaning, therefore, you don't need it too often.
What happens when you don't clean your house?
If you fail to clean your house regularly, you may have to deal with the following risks:
It will abound with thousands of bacteria, viruses, pet dander, dust mites, and mold, which have a detrimental impact on your health. For instance, mold could cause a sore throat, coughing, and headaches. Accumulated dust can provoke a stuffy nose or a scratchy throat, and even cause asthma and allergies.
Overflowing trash cans are a safe haven for pests and rodents which spread contagious diseases.
So, cleaning isn't only about keeping up appearances and not having a panic attack when a surprise guest drops by. It's about protecting your health and turning your home into a safe and wholesome environment.
Where to find Brooklyn's top-notch maid service?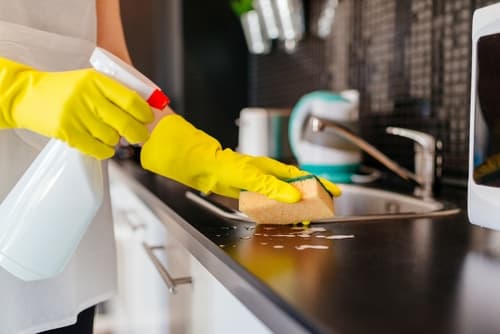 If you need professionals to make your life easier and healthier, opt for Checklist Maids. We have an eco-friendly approach to cleaning. Not only will we clean your house professionally, but also do it using harmless green cleaning products.
We strive to give you an enjoyable customer experience. You won't need to clean before our cleaner comes since our mission is to set you free from the tiring job and give you some extra free time. So, go for a walk along the Hudson River while we tackle your home with the utmost care.
We also guarantee you will be satisfied with our service. If this is not the case, the area(s) in question will be re-cleaned free of charge within 48 hours of your complaint. Sounds amazing, doesn't it? So, schedule an appointment and you won't regret it!
---
---