---
Your house deserves detailed deep cleaning, but when you imagine spending your free time mopping your floors, the idea doesn't seem appealing at all. You have just had a hectic day at work (even if you're working from home). So how can you clean now?
Then, a tremendous idea comes to your mind. Simply hire a deep cleaning service in Brooklyn and set yourself free from these dreary activities. But, now, you are unsure what to expect from these professionals and how to get ready for the appointment.
Don't worry too much! It is easier than you think. Here is what a professional deep clean entails.
What does a professional deep clean include?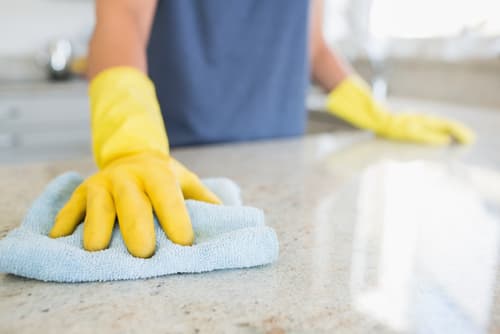 A professional deep clean is more extensive than standard cleaning. It reaches every nook and cranny of your home, tackling spaces that have never occurred to you. You will be astonished when you realize how many areas you usually skip in your regular clean-ups. This is normal because you usually can't pay too much attention to every corner of your house. You are usually in a hurry to get the job done.
But professionals are not. Their goal is not to finish as soon as possible. Their goal is to eliminate the dirt in the right order and put a smile on your face. Here is what you can expect:
When it comes to your bedroom and the common areas, a deep clean usually includes activities from dusting all the areas, furniture, and surfaces to cleaning your door frames. Professionals will also sanitize your light switches and door knobs and vacuum your floors, carpets, rugs, and stairs. Vents won't escape their attention either. This is all part of their systematic approach to cleaning.
Let's go to your kitchen now. This room requires a lot of attention. A well-prepared cleaner will efficiently deal with hardened accumulated grease and scrub your stove, refrigerator exterior, and microwave. Your floors will be swept and mopped and your garbage emptied. Even outside of all countertop appliances will be attended to. Sounds brilliant, right?
Finally, your bathroom. It is usually the smallest, but the most demanding room. Deep cleaning includes wiping your mirrors, showers, and tubs, cleaning and drying the shower door, track, and glass, and scrubbing heavy build-up. The professional will dust and tidy countertop items, and even fold and hang your towels. Awesome, isn't it?
How long does it take to deep clean a house?
If you decide to plunge into deep cleaning your home yourself, you need to bear in mind a few factors. Not all houses are the same. They vary in size and the number of rooms and their arrangement. And there is the amount of piled-up clutter and dirt.
These all will determine how much time it will take you to achieve the desired results. For estimating the length of deep cleaning, a good rule of thumb is 2 to 3 times more than it takes for regular cleaning. This is an estimate for a conventional size property, which is not extra dirty, has no pets, and with about 1.5 people per bedroom. The usual sliding scale is 3 to 10 hours.
Where can you get an exceptional Brooklyn deep cleaning service?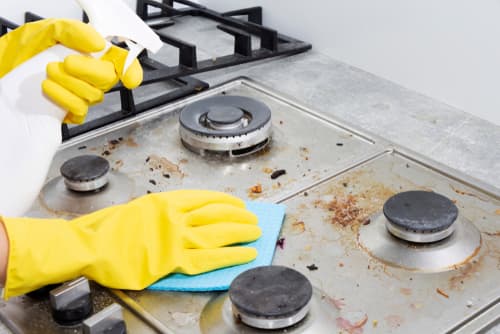 If deep cleaning is not up your alley, and you'd rather enjoy a stunning view from the Brooklyn Bridge with a friend, there is a solution for you! Checklist Maids will save your day! We are licensed and insured, so don't worry about the end results! We will treat your home conscientiously and make sure you love the finished product.
We are committed to satisfying your needs and protecting your health! We only use eco-friendly products without any toxic chemicals that can harm your health. So what are you waiting for? Make an appointment now, and let us do wonders for your home!
---
---