---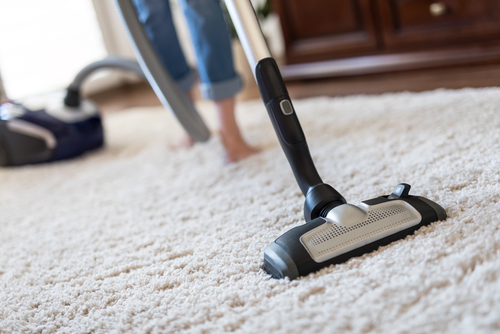 It is time to clean the house again, and you want to do it as smoothly as the professionals who offer first-class cleaning service in Brooklyn, but you have so many doubts. You probably think that efficient deep cleaning requires a lot of time. 
After doing some research, you might even be worried because you now believe you haven't cleaned your house as frequently as you should have.  
Worry not, the situation is not as grim as it seems to be. It's only your house, right? You are not cleaning the Empire State Building, aren't you? Here is what you can do to reduce the delivery time!
What is the best order to clean a house? 
The right order can do wonders! If you don't have a well-elaborated plan, you may easily end up cleaning your house randomly, and cause an even greater mess! Below is a time-saving way to get the job done.
Before you start cleaning, it is essential to get all the clutter out of your way. This will save you time and energy when you start dealing with individual rooms. You won't need to arrange your belongings, and you won't be frustrated by the mess. 
Switch on the washing machine and dishwasher
Switching on your washing machine and dishwasher is the next step because they will be running while you are doing something else. And once you hear the beep sound, you will feel proud of yourself for multitasking. 
Apply cleaning products that need to soak in
This way, you won't waste any time waiting for the products to start working and you will feel more energized and more productive when cleaning greasy kitchen areas or dealing with the limescale in the bathroom. 
Clean the most demanding room first
You probably think that it doesn't matter which room you tackle first because you will clean them all anyway. But this is far from the truth. If you leave the most demanding room for the end, you will be so exhausted that you may not clean it as thoroughly as you should. Or you may even put the cleaning off for some other day.  
It is advisable to start with the most challenging room, which is usually the bathroom or the kitchen. Since you are just beginning, you will be more enthusiastic to complete the task. And once you have finished with this room, all the other chores will seem incredibly easier.  
Dust before cleaning the floors
When you dust, all the dirt gets on the floor. So make sure to finish all the dusting first. Finally, vacuum all the floors before you mop them with a proper disinfectant to keep your house immaculate.
How can I clean my whole house in one day?
To clean your house in one day, you just need a well-thought-out plan. Follow the above steps, and your house will be impeccable sooner than you can imagine. 
To make your life easier, you can also:
Keep all the necessary products within your reach so that you don't have to go back and forth to fetch them. A useful idea is to put everything you need in a bucket.

Keep all the distractions away. This means no texting, no staring at TV, or doing something else.
Of course, if you don't feel like taking on the challenge by yourself, you can always get help from cleaning industry professionals. 
Where to find superb Brooklyn's cleaning service?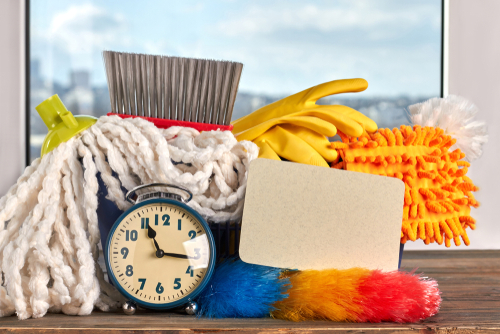 If you are looking for cleaners who will deep clean the house for you, feel free to contact Checklist Maids. We take a no-nonsense approach to cleaning, and we will not waste your time. We can clean your house thoroughly, using green supplies, and you won't need to clean before our cleaner arrives.
Enjoy your free time and let an industry professional do all the work. Schedule your appointment now!
---
---

GET UPDATES
No charge. Unsubscribe anytime.