---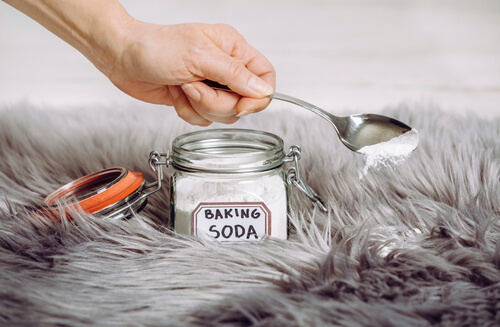 When it comes to choosing the right cleaning products for your house, you probably rack your brain as you are not sure which ones are both safe and actually work. All boast incredible cleaning power and guarantee almost 100% success. But you are concerned about the toxic chemicals they might contain and how this contributes to the alarming global warming and air pollution rates.
So, what can you do? How can you clean your house without endangering the health and safety of your loved ones or being unkind to the environment?
Well, you have three options. You can hire an environmentally-friendly maid service in Rego Park, NY,  and let professionals do the job for you, go shopping for harmless natural alternatives in your favorite store yourself or, simply go to the kitchen and find what you need right there: you probably left it on the shelf after making chocolate chip cookies for your family. You guessed it: it's baking soda!
Yes, you've read it right! Baking soda is a multipurpose substance that can do wonders for your home. Let's see how you can use it. Read on!
Is baking soda safe to clean with?
Baking soda, or sodium bicarbonate, is an inorganic salt often found in powder form. It's a pretty safe chemical as it doesn't leave any toxic residue, and it doesn't release any nauseating fumes as bleach does. It also readily dissolves in water.  You can use it in your household without worrying about undesired consequences for your health and the environment.
What can you clean with baking soda?
Baking soda boasts fantastic deodorizing, whitening, brightening and cleaning abilities, and you can even use it for gentle scrubbing. Here are some ways you can apply it in your home:
It's perfect for deep cleaning your favorite kitchen appliances: stovetops, dishwashers, ovens, washing machines, garbage disposals, refrigerators, etc. Not only will it eliminate hardened grease, but it will also deodorize the appliances eradicating foul smells.
Baking soda can also eliminate mildew in the shower or elsewhere in your bathroom. Just scrub your tub, tile, sink, and shower curtain with a damp sponge and baking soda. Then, rinse with a lot of water to reveal gleaming surfaces.
It's also fantastic for your deodorizing musty upholstery. Banish smells from the soft, cushy places around your house with baking soda. Let it sit for 15 minutes, and then vacuum it up. You can also use this method to freshen up your mattresses.
If your kids scribble with crayons on your walls, baking soda is an ideal solution too. Just sprinkle a little bit of baking soda on a sponge, scrub lightly the area in question and rinse with a damp cloth.
What should you not use baking soda for?
Baking soda is such a great cleaning agent that you may be tempted to use it for everything. Not so fast. It's abrasive, which means you have to be cautious with lightly sealed surfaces, or items that have a finish that could be worn away. On top of that, some metals are more reactive than others, so baking soda may discolor them.
That being said, here's a list of what you shouldn't clean with baking soda:
Marble. You shouldn't use baking soda to clean any marble tops or quartz surfaces. Over time, baking soda will damage the upper protective layer, leaving unattractive scratches on your beloved marble or quartz.
Wood furniture and floor. Baking soda can be too aggressive for some finishes or sealants on wood furniture. So if you don't want to destroy your favorite pieces of furniture, find a gentler way to clean them.
Antique silver. Baking soda can be too harsh and ruin the finish of your precious belongings. Instead, hire a professional to attend to them.
Aluminum cookware. You may use baking soda to clean your aluminum pots and pans, but you must rinse them straight away. If you allow a baking soda mixture to sit on the surface for too long, it can oxidize and change its color.
Who offers trustworthy eco-friendly maid services in Rego Park, NY, and the area?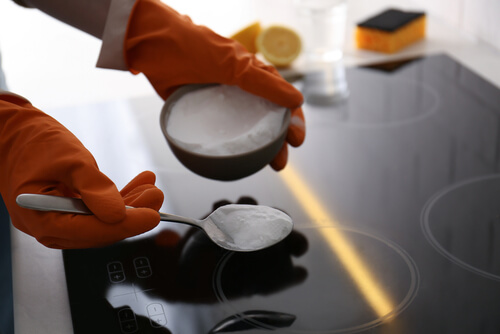 Cleaning a house is not straightforward at all. On the contrary, it's a complex ongoing process, not a simple, one-off activity, especially when you need to pay attention to every product you want to use. Who can waste time reading all those labels and deciphering the ingredients? This is why Checklist Maids Queens NYC's experts are there for you! We only apply efficient green products and won't jeopardize you and your family.
Not only are professionals we send equipped with the know-how for ultimate results, but we also boast the best cross-contamination protocols! You can enjoy your free time in your neighborhood in Rego Park with your friends while your house is in our safe hands. You will be astonished when you see how fresh-looking it is. So, don't hesitate to reach out! We'll be delighted to offer you a helping hand!
---
---