---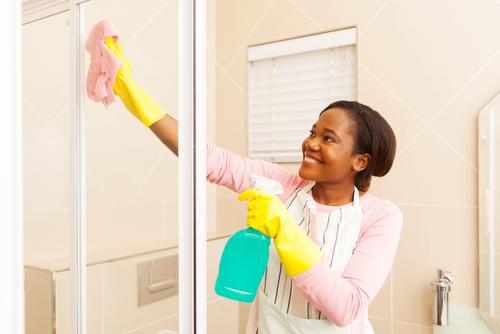 What does your shower mean to you? Is it your sanctuary for clearing your mind after a long hectic day? Do you hide there to relax? If the answer is yes, you definitely aren't alone. But what about scrubbing it? How often do you actually do it?
You do rinse your shower and ventilate the bathroom after each use, but it's not enough. Only think about all the shampoos, shower gels, conditioners you use. And what about your hair? It all gets stuck. That's why cleaning the shower should top the list of your weekly chores.
If you are not sure how to clean your shower in your house in Rego Park, NY, you can always rely on professionals offering a reliable cleaning service in the area. But if you insist on doing it yourself, we have prepared a few handy tips for you. Read on!
How do you get rid of grime in the shower?
To eradicate grime, follow the next steps:
Remove all shower accessories and products from the area. Open the door, turn the bathroom fan on, and gather your supplies.
Unclog the drain. You can clear minor build-ups with hot water or a straightened-out wire-hanger. Major clogs, however, may call for a snake or plumber.  Keep in mind that the best way to avoid clogging your drain is prevention. Invest in a hair catcher, for instance.
Clean the shower walls. Rinse them, and then, apply your DIY cleaner  (equal parts distilled white vinegar and hot water), and let it sit for 10 minutes. This solution is safe for ceramic tile and fiberglass, and it works well on soap scum and grime, but don't use it for marble as it can etch it. Scrub the tiles and grout with a sponge and rinse the walls thoroughly.
Apply the same vinegar mixture to clean the shower floor. For added scrubbing assistance, sprinkle baking soda over the saturated area. Allow it to sit for 10 minutes. Then scrub the space carefully. Once the surface is smooth and clean, rinse it.
If you have a shower door, rinse it with water first, and then coat it with the same natural cleaning mixture. After 10 minutes, wipe with a microfiber cloth or sponge, and rinse. Finally, wipe it dry with a squeegee or a clean cloth.
You can wash the shower liner in the washing machine (unless otherwise noted).
If your showerhead is clogged too, grab a sandwich bag, and fill it with two teaspoons of baking soda and half a cup of vinegar. Submerge the showerhead into the solution (an elastic band may come in handy). Let it soak overnight and remove it in the morning. Turn hot water on, and blow out the lime and mineral deposits.
What do professional cleaners use to clean showers?
Experienced cleaners don't use harmful chemical-based cleaning products, such as bleach. Instead, they opt for powerful natural alternatives that won't pollute the environment and jeopardize your health.
Here are a few green products professionals use to clean showers.
Baking soda is totally harmless, and it can fight grime, mold, and gunk successfully.
White vinegar is excellent for cleaning shower walls, floors, or shower doors. When used with baking soda, it can unclog your drains too.
Essential oils have antibacterial properties and eliminate foul odor. So professionals add a few drops of essential oil to all-purpose cleaners.
Professional cleaners also use kosher salt and lemon to clean the soap scum from the shower glass and the faucets.
Hire a trustworthy eco-friendly cleaning service in Rego Park, NY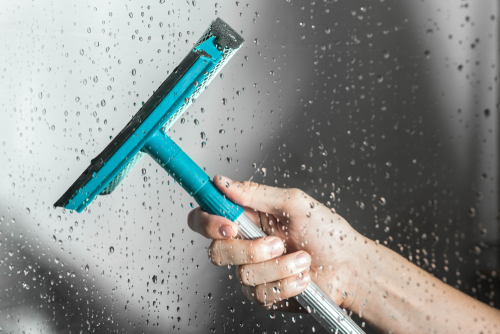 If you are fed up with cleaning your house as you'd rather enjoy the fresh air at Forest Park, don't go against yourself. Call Checklist Maids' cleaners to do the job for you! Hiring cleaning experts doesn't only save time and effort but also gives a better result. And do you know the reason behind our effective cleaning? We only apply natural cleaning supplies that combat grime, grease, and dirt efficiently. Don't wait any longer. Book an appointment and see it yourself!
---
---

GET UPDATES
No charge. Unsubscribe anytime.