---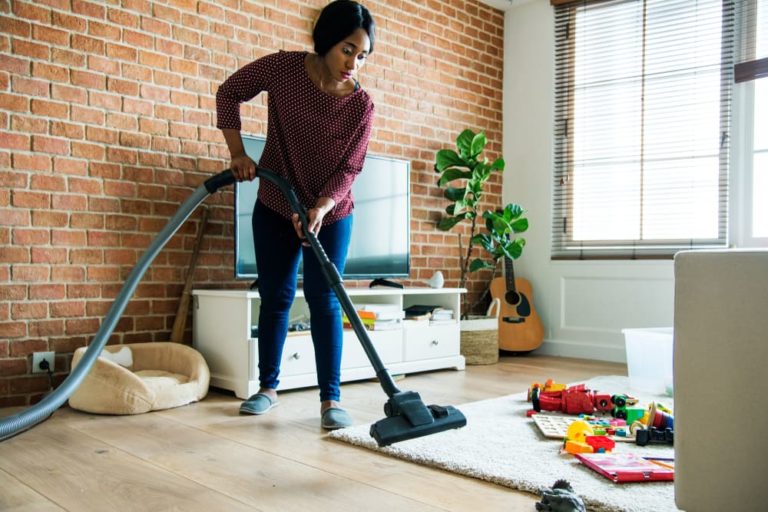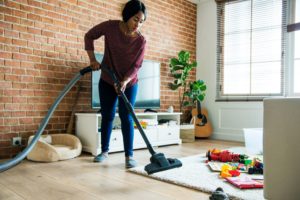 Tending to your living room may seem like no big deal to you. Just vacuum, dust, and rearrange your items, and you're done. There's really nothing to worry about. And then, once you start dealing with it, you realize you're only creating a bigger mess. Why?
Since most people take living room maintenance for granted, many mistakes can occur along the way. We talked with our Rego Park, NY, house cleaning service specialists, who share the three most common living room maintenance mistakes with you today. Keep reading to learn what they are and how to avoid making them! 
What are some of the common living room cleaning mistakes?
Most people consider the living room their favorite room in the home. After all, it's a place they spend the majority of their time. That's why it's vital you make it neat and clutter-free.
The next time you tidy your living room, try not to make the following mistakes:
Mistake #1 Scrubbing randomly.
Most people don't come up with a cleaning strategy beforehand. They just start wiping and reorganizing their belongings and sometimes create greater chaos.
To be as efficient as possible, you must have a well-thought-out plan. You need to clearly define every step in your maintenance project as you don't want to trip over your yoga mat on the floor or transfer dust from dirty areas to already addressed surfaces. 
Experts suggest decluttering first, as this will allow direct access to surfaces you need to address. This step is also essential because no distractions will surround you once you're reaady to get to business.
After you've cleared out the mess, start from the highest areas of the room and slowly move towards the floor. A top-to-bottom approach prevents grime from spreading from dirty areas to already wiped ones, providing optimal results.
Mistake #2 Using white vinegar and baking soda for everything.
We all love baking soda and white vinegar because they're cheap, eco-friendly solutions that are fantastic at dealing with all sorts of stains. But unfortunately, we can't use them for every upkeep challenge.
Baking soda is mildly abrasive, so it's not appropriate for your living room hardwood floors, for example. On top of that, once it dries, it can leave behind a dusty white residue. So don't use it for surfaces with deep grooves or cracks. Instead, grab some mild dish soap and warm water.
White vinegar is acidic, so it's not wise for your electronics, either. You shouldn't use it for wiping your TV screen, as it can damage its protective coating. To be on the safe side, check the manufacturer's maintenance recommendations.
Mistake #3 Disinfecting without cleaning.
Cleaning and disinfecting don't have the same purpose. When you clean, you aim to remove impurities, but when you disinfect, you strive to kill germs.
Even though it sounds tedious and time-consuming, you need to wipe surfaces with soap and water first and then use a potent disinfectant to wipe out viruses and bacteria.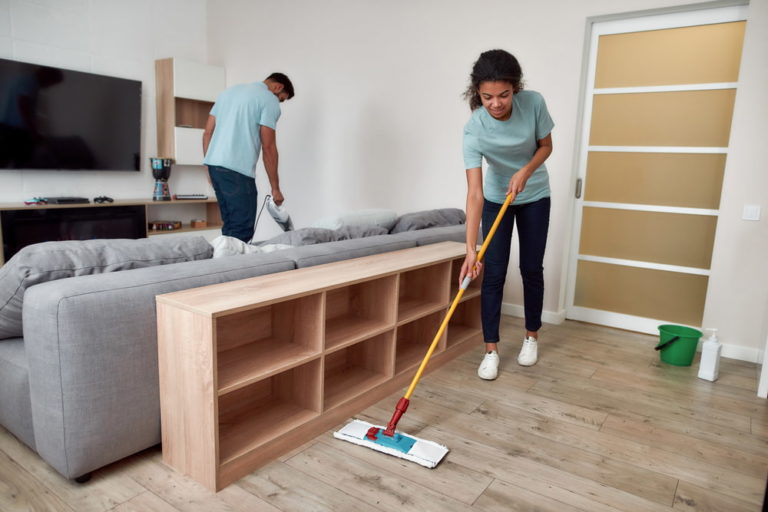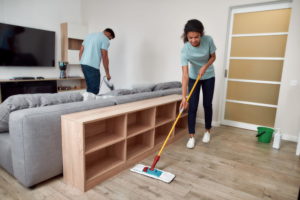 Where in Rego Park, NY, can I find a trustworthy house cleaning service?
Living in a sparkling house can improve the quality of your life. Germs and rodents will be at bay, and you'll be able to enjoy your free time without clutter disrupting your peace. But if you can't achieve this because you don't have time to tend to your house, don't worry. Checklist Maids is at your service.
We cooperate with professionals who can meet the highest standards in the industry, and they'll go the extra mile to make you satisfied. Enjoy the last days of summer at Rockaway Beach, and leave your messy house to top experts in the area. Schedule an appointment now!
---
---