---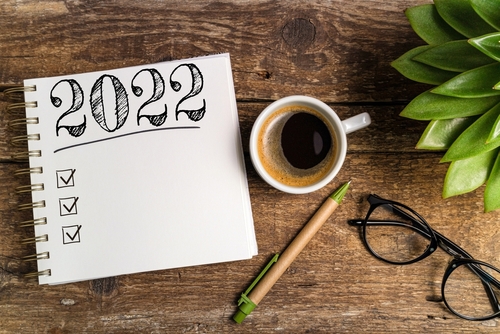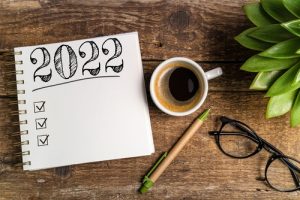 As the end of the year approaches, people usually take this moment to contemplate their lifestyle and wonder what changes they can introduce to improve it. What about you? Are you satisfied with what you've achieved this year, or do you wish you had done something differently?
The tidiness of your house probably comes to mind first. You really regret not keeping your home as neat as you've always wanted. Perhaps you should have hired a Forest Hills maid service more frequently? But what other things can you do to keep your house spick and span all year round? Maybe these common New Year cleaning resolutions can give you some ideas. Keep reading to learn more!
What are common New Year cleaning resolutions?
With the intent to make their home a healthier place, people tend to make numerous New Year cleaning resolutions they strive to stick to. Let's look at the four most common ones.
1. For a nice and tidy house, stop hoarding
How do you feel when you open a cupboard, and something falls on your head because you don't have enough room? Not very pleased, right? So, why don't you inspect all your cabinets, closets, and drawers? Check your garage and basement too, and purge all the items you haven't used for a long time.
If you haven't worn a pair of shoes for ages, what makes you think you'll wear them again? Why not give them to a friend? Or donate them? You'll do a generous deed and make your house much neater.
2. Don't skip cleaning sessions
This resolution is easier said than done, that much is clear. But if you really want to keep your house under control, you need to maintain it regularly. Maybe you can make an upkeep schedule and endeavor to follow it. Also, you can enlist the help of your family members.
But if this still doesn't work, and you simply can't spruce up your house regularly, you can always rely on professionals to do it for you.
3. Stop using harsh cleaning chemicals
Powerful commercial agents might be excellent at removing grime and grease, but they usually release toxic fumes that can reduce the air quality in your home and endanger your health. To keep your family safe, opt for eco-friendly products instead. Or why don't you concoct your own DIY alternatives?
Baking soda and white vinegar have been many people's favorites. But you can also use lemons, essential oils, and kosher salt. These substances are efficient at combating dirt, and some have deodorizing properties. They might just need more time to start working. So don't forget to be patient.
4. Make your home fresher with more plants
Not only do plants look lovely and produce oxygen, but they can also absorb toxins, increase humidity, and boost indoor air quality. Indoor gardening is an amazing hobby that can stimulate your creativity and lift your spirits. And you'll be much more motivated to do household chores.
English Ivy, Boston Fern, Bamboo Palm, and Peace Lily look stylish if you match them with your furniture or place them in appropriate spots. Also, they're fantastic at removing toxins from the air, including benzene and formaldehyde. They can make the air less dry too, which is extremely beneficial for people with dry skin.
A word of caution: before choosing a plant, make sure it is pet-friendly because some plants, such as Chinese Evergreen, are toxic to pets.
Where in Forest Hills can I find a trustworthy eco-friendly maid service?
If you can't follow your family's New Year's cleaning tradition, and you can't deal with the dirt in your home this winter because your to-do list is way too long, don't hesitate to call Checklist Maids. We only work with highly qualified and experienced individuals who will restore order in your house while you enjoy the snow with your family at Highland Park.
The professionals we send in will only use eco-friendly supplies that give astonishing results, and you'll notice a real difference in your house in Forest Hills. Don't wait any longer. Schedule an appointment today!
---
---