---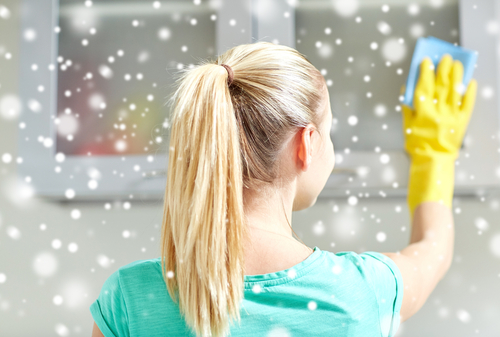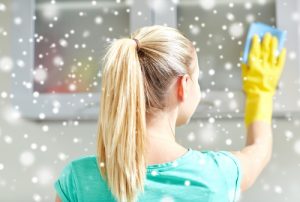 Keeping your home neat and tidy all year round is a New Year cleaning resolution you may have always found difficult to fulfill. This year may not have been any different, but there's no room for disappointment. There's still time to do something about it. This winter is a perfect moment to introduce a change in your cleaning habits.
Deep cleaning in winter? It does sound like a far-fetched idea because of the weather, but it is a realistic one. On top of that, winter cleaning is beneficial for your family's well-being, as it combats dirt and germs that tend to accumulate more in your house during colder days. So how can you deep clean your home in winter? Check out what cleaning experts who offer professional house cleaning services in Forest Hills, NY, have to say. Read on!
How do I deep clean my house in the winter?
People tend to spend a lot of time indoors during winter, so it is a perfect moment to introduce some order in your house. You can tackle cleaning chores you've been neglecting for a long time and get ready for a new fresh start.
Here are some of the cleaning tasks to complete this winter:
Deal with your HVAC system to ensure a high quality of indoor air. Replace air filters and clean your vents and ducts to avoid a heavy build-up of dust, dirt, and allergens. You may consider hiring professionals for this purpose.
Tackle hard-to-reach areas, including behind and under heavy appliances, high wall corners, ceiling fan blades, light fixtures, and the top of your closets. Unplug your appliances if necessary, and don't forget to tend to the refrigerator coil.
Deep clean your kitchen cabinets and pantry to get rid of expired items and keep rodents at bay. Mild dish soap and warm water will do the trick; just don't forget to rinse and dry thoroughly. Also, organize your belongings so that they are easily accessible.
Re-freshen your fridge, oven, dishwasher, and microwave. White vinegar and baking soda come in handy as they remove hardened grease and have deodorizing properties, eliminating foul odors.
Wash and disinfect garbage disposal. To clean out the garbage disposal, mix half a cup of baking soda with one cup of white vinegar. When the mixture has sat for five to ten minutes, turn the disposal on and run cold water through the unit.
Reorganize your closets. Take everything out and vacuum carefully inside the closets, and wipe everything with warm soapy water. Rinse and wipe everything dry. Before you take everything back, double-check if you need all these items, or you can donate something.
Wipe the windows to ensure more daylight. You can concoct your homemade non-toxic solution by mixing 1/4 cup of white vinegar, 1/2 teaspoon of eco-friendly dish detergent, and 2 cups of water. Wipe the windows down, and polish them with microfiber cloths.
Hire trustworthy house cleaning services in Forest Hills, NY, today!
The above list of winter chores isn't all-inclusive as every house has a unique set of cleaning requirements. Here at Checklist Maids, we are aware of this, so we will match you with a cleaning professional who will be able to respond to your individual needs and help with all your cleaning challenges. These professionals are carefully screened before being allowed into your house, so you can count on them to give your home the treatment it deserves.
So, enjoy splendid pieces of art at the Metropolitan Museum of Art with your friends while the cleaning experts we send in make your Forest Hills house fresh and clean! Book now!
---
---

GET UPDATES
No charge. Unsubscribe anytime.