---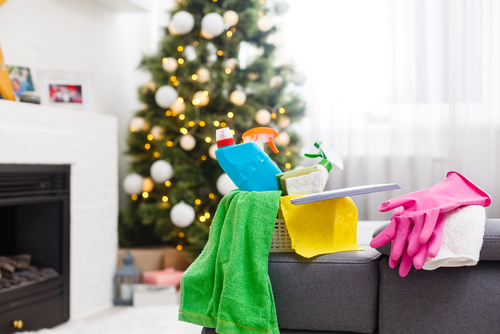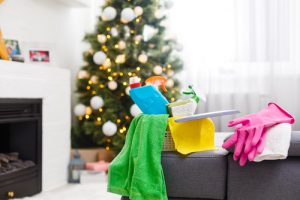 What would be the perfect moment to deep clean your home? People will typically say – the spring. The weather gets warmer, days get longer, and you feel a burst of positive energy with increased sunlight. What other reasons do you need? But does this mean you don't need to deep clean your house during the rest of the year? Pros in Forest Hills, NY who offer reliable house cleaning services would tell you it's a must.
What about winter, for example? As the weather worsens, the atmosphere in your home changes. You spend more time indoors with your loved ones which means your home can get messy in no time. You probably don't feel like grabbing a mop or a vacuum cleaner because you'd rather drink some warm tea and relax. However, winter cleaning is beneficial for your household in numerous ways. Keep reading to find out more!
Is winter cleaning a thing?
You probably don't think winter is the right moment to roll up your sleeves and tackle the dirt in your house. Days are way too short and cold, and you'd instead enjoy your free time binge-watching your favorite TV shows with your family.
While winter is a perfect time to relax in the comfort of your home, there are so many reasons why it's also an ideal moment to restore order in your living space. Let's look at some of them.
Why is winter the perfect time to clean your home?
You'd be surprised how many sound reasons there are for cleaning your house during the winter. Check some of them out:
Winter cleaning provides a healthy environment for your beloved ones. As days get colder, you probably don't open windows as often as you should. This decreases the indoor air quality as less fresh air circulates and dust accumulates everywhere. On top of that, heaters make our skin dry, so it sheds more often, and our hair gets all over the place.
A sparkling house can boost your mood during grim winter days. Research has indicated a connection between our mood and the tidiness of our space. If we spend our free time in a dusty, neglected room, our morale lowers, and we might start to feel depressed.
Winter cleaning can keep you busy and active. Nobody's up for cleaning during freezing winter days. Restoring order in your home in winter can be an outstanding work-out. It can also be a grand family cleaning project in which everyone gets involved.
Winter is a season when most people get sick, and winter cleaning keeps germs at bay. Especially in the COVID-19 era, it is crucial to keep your home hygienic all the time.
Winter is the time of year when you're probably getting ready for Christmas and New Year's. Some people believe that entering a new year with a clean and tidy house prepares them for a fresh start and brings good luck. They also make New Year cleaning resolutions that will make a huge difference in their lives.
Where in Forest Hills, NY, can I find dependable eco-friendly house cleaning services?
OK, now you know why winter cleaning is essential for the well-being of your family, but you'd rather rely on professionals to do the job for you. So, where can you find them? Well, you've come to the right place! Here at Checklist Maids, we boast a detailed screening process, making sure that every cleaning professional who comes to your door is reliable and highly qualified.
Take your kids to MacDonald Park, and get some fresh air while eco-friendly cleaning professionals we send in make your home in Forest Hills shine. Schedule an appointment now!
---
---