---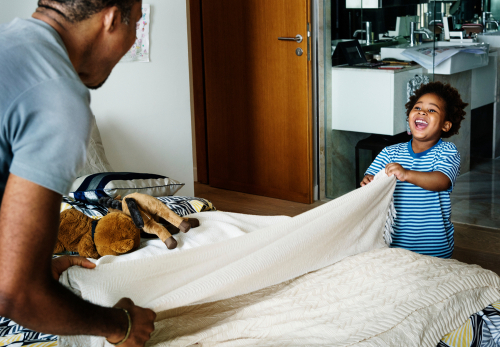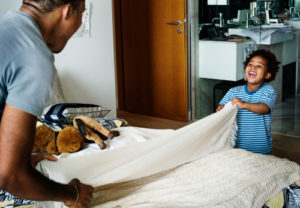 Many people don't like cleaning, but tidiness is essential for our mental health. Research has shown that a neglected space can lead to anxiety and depression. That's why you hire Jamaica, NY, based green cleaning services to spruce up your household and create a healthy home environment for your family.
But unfortunately, these cleaners can't follow after your children and pick up their toys or sort their clothes on a daily basis. This is something the kids themselves need to learn. So how can you inspire your little ones (and big ones) to take responsibility for the mess they make and restore order in their bedroom? Here are 9 valuable tips to help you out. Read on!
How do you motivate children to clean?
Teaching children to clean is challenging, as they may fail to understand its importance. All they think about is how to have fun. However, by employing the following 9 strategies, you can motivate your kids to take care of their room:
If you want your kids to clean their room regularly, you should set a good example. Kids usually look up to their parents and tend to imitate their habits. For this very reason, your partner and you need to model good cleaning practices.
Provide vivid and logical explanations to your kids why they need to pick up their toys and arrange their books (they can step on a toy on the floor, break it and get hurt, they may lose their books or tear them, etc.).
You should divide the chore into smaller, more manageable tasks. It can be overwhelming for a child to clean up a messy room, especially if they lack experience. So, divide the project into feasible steps to make it easier for them to handle. Start by picking up toys, then organize books, etc.
You should establish a regular cleaning schedule for your kid's bedroom. For instance, organize a weekly or daily cleaning routine. This is essential because developing good habits can be achieved through consistency and repetition.
Your children will feel more stimulated to clean if you offer them a helping hand, especially if they've just started participating in your household's maintenance or if they're very young. This doesn't mean you should do tasks instead of them. You're there to offer assistance and guidance. When your child becomes accustomed to the cleaning routine, you can reduce your involvement.
You can make tidying up more fun by playing your favorite music or turning it into a game/competition. For example, you can set the timer and see who can place toys in a box faster. If you have a teenager, you can let them know that mopping the floor is a workout. You can get pedometers to count who will take more steps.
To help your kids keep their room clutter-free, invest in organizational options like shelves, boxes, and bins. Teach your kids how to arrange their belongings and keep them that way.
Don't forget to praise and reward your children. Perhaps you could give them extra playtime with their friends, a special treat they've always wanted, or a small privilege like selecting a family activity for the weekend ahead. Just ensure the prize suits their interests and age.
Strive to be consistent with the routine, rules, and rewards. Consistency is vital to developing healthy habits.
Where in Jamaica, NY, can I book reliable green cleaning services?
Your kids and you have picked up all the toys and folded all the clothes. It was time-consuming, right? Well, what about scrubbing the toilet or vacuuming the carpet? You don't have time for that? Well, don't worry. You can still have a spotless home with Checklist Maids at your service.
Our mission is to protect you and your family from harsh chemicals using trustworthy eco-friendly cleaning supplies and methods. Enjoy sports activities at Rufus King Park while top industry professionals in Jamaica tackle your living space from wall to wall. Make an appointment today!
---
---